Eminence Distribution Limited, established in 2011 as an online retailer gained its popularity quite fast with innovative business ideas and unmatched high level of service in Bangladesh. As a photographic product dealer, Eminence Distribution Limited got the trust of Ricoh of Japan, world's number 1 office equipment manufacturer and a major imaging company. In 2014, Ricoh appointed Eminence as their authorized country distributor for Ricoh Imaging department which includes worlds 3rd largest DSLR camera company, Pentax.

2 years later in 2016, one of the largest and most popular lens making company Tamron partnered with Eminence Distribution Limited to distribute and market their lenses in Bangladesh. Worlds 6th largest battery manufacturing company GP Batteries appointed Eminence as their Bangladesh distributor in 2017. The same year of 2017, Nitecore choose Eminence as their distributor too for Bangladesh market. When YI Technology was looking for a partner for Bangladesh market in 2018, they chose Eminence too as their country distributor.
Now with great responsibility of several world leading companies, Eminence Distribution Ltd. has a young, educated, lively, innovative, attentive and sincere team which is working wholeheartedly to establish the partner brands and carry forward the business.
Latest News
General Announcement
We are happy to announce that Mr. Genichiro Takaoka and Mr Tomoyoshi Hiraiwa will be present in our presentation ceremony.


Extended Submission Date
We are apologizing for our website being down for about 10 days for unavoidable reasons, To make it up, we are extending the the submission dead line till 15th March, 2015. Voting will start on 17th.



Why Should You Participate in the Photo Contest

We are not inviting you to participate in the photo contest for the cameras and other prizes you may win. We cordially invite you to participate for the Award/Certificates that PENTAX, Ricoh Imaging will give to the winners. It is not just winning any A, B, C D contest. Outside of Bangladesh, no one knows about those competitions or awards. But when a photographer says that s/he is an award winner at a competition by Pentax, Nikon, Canon or National Geographic, s/he gets recognized by all. If you apply for any photography project or fellowship in future, this Award/Certificate will add value to your profile.
Even if you do not win this time, you will get another chance in the Pentax-Eminence Photo Contest-2016 as one extra submission will be accepted by every participants of the current photo contest for free. And the next time, the photo contest will go international; and it will be much bigger and better.



CALL FOR ENTRIES

Pentax-Eminence Photo Contest, 2015Organizer

Pentax, Ricoh Imaging

Japan

Eminence Distribution Limited

Authorized Distributor - Pentax, Ricoh Imaging

Bangladesh

>> Grand Prize

(By Jury)

1. Pentax-Eminence Photograph of the Year Award

2. Pentax K50 DSLR Camera

>> Popular Award

(By Vote)

1. Pentax-Eminence Popular Award,

2. Ricoh Adventure Proof Camera

>> Special Award

(By Vote and Jury)

1. Pentax Binocular

>> Twenty more photographs will be awarded with lots of prizes

(10 by Jury, 10 by voting)

Photographs from:

Any digital still camera or smart phone (minimum 250dpi)

Submission Deadline:

15.03.2015

Voting Opens:

17.03.2015

Entry Fee:

1 USD

Submit at

Eminence Distribution Limited,

Level-5, Block-A/8,

Bashundhara City, Panthapath, Dhaka-1215, Bangladesh

or

pentax.bangladesh@gmail.com

More detail: +88 01779449449
Eminence Distribution Limited, BTI Emporium Building, 5th floor, 14/1 Mirpur Road, Dhaka-1207, Bangladesh
Powered by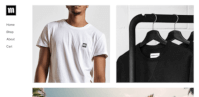 Create your own unique website with customizable templates.